That's why it's essential to place yourself in the skilled hands of the most renowned cosmetic surgeon in Central Florida. Dr. Rotatori's expert Orlando medical team is ready to help you look and feel your absolute best with the most advanced Orlando BOTOX treatments available. We'll help you take years off your look with the remarkable skin-smoothing power of BOTOX!
What to Expect When You Get BOTOX for the First Time
The world's most popular and trusted cosmetic procedure, BOTOX quickly, safely and effectively removes or significantly reduces those unwanted lines and wrinkles on your face – leaving you with naturally younger-looking skin.
Quite simply, BOTOX works. You won't believe the compliments you'll receive. Our experienced BOTOX treatment specialists will work with you to ensure natural-looking results, so you look and feel your best.
BOTOX uses a purified protein to reduce the appearance of moderate to severe frown lines between your eyebrows and other areas of your face and neck. This is achieved through several small injections into the appropriate areas. Botox injections take about 10 minutes, and you should have no downtime afterward. The procedure can be administered without anesthesia, but a topical anesthetic may be applied 30 minutes prior to the procedure to minimize discomfort.
After BOTOX treatment, you can expect facial lines and wrinkles to begin to reduce within 48-72 hours and the results to last approximately three to four months.
Are You a Good Candidate for BOTOX Treatment?
Note that you should not undergo BOTOX treatment if you:
Are Allergic to Any Ingredients in BOTOX
Are Allergic to Another Botulinum Toxin Brand
Have a Skin Infection or Other Condition in the Injection Area
Have Amyotrophic Lateral Sclerosis (ALS), Myasthenia Gravis, Lambert-Eaton Syndrome or Another Disease That Affects Your Muscles or Nerves
Have Asthma or Other Breathing Problems
Have Difficulty Swallowing
Have Bleeding Issues
Plan to Undergo Surgery
Have Weakness in Your Forehead Muscles
Have Drooping Eyelids
Are Taking or Have Recently Taken Certain Medications, Vitamins or Supplements
Benefits of BOTOX Treatment in Orlando
Expert BOTOX treatment in Orlando from Dr. Rotatori's team provides you with many amazing benefits such as:
Reduced Appearance of Facial Wrinkles
Enhanced Natural Beauty
Customizable Treatment Options
Quick, Minimally Invasive Procedure
Virtually Pain-Free Treatment with Little Downtime
Long-Lasting Results
Before and After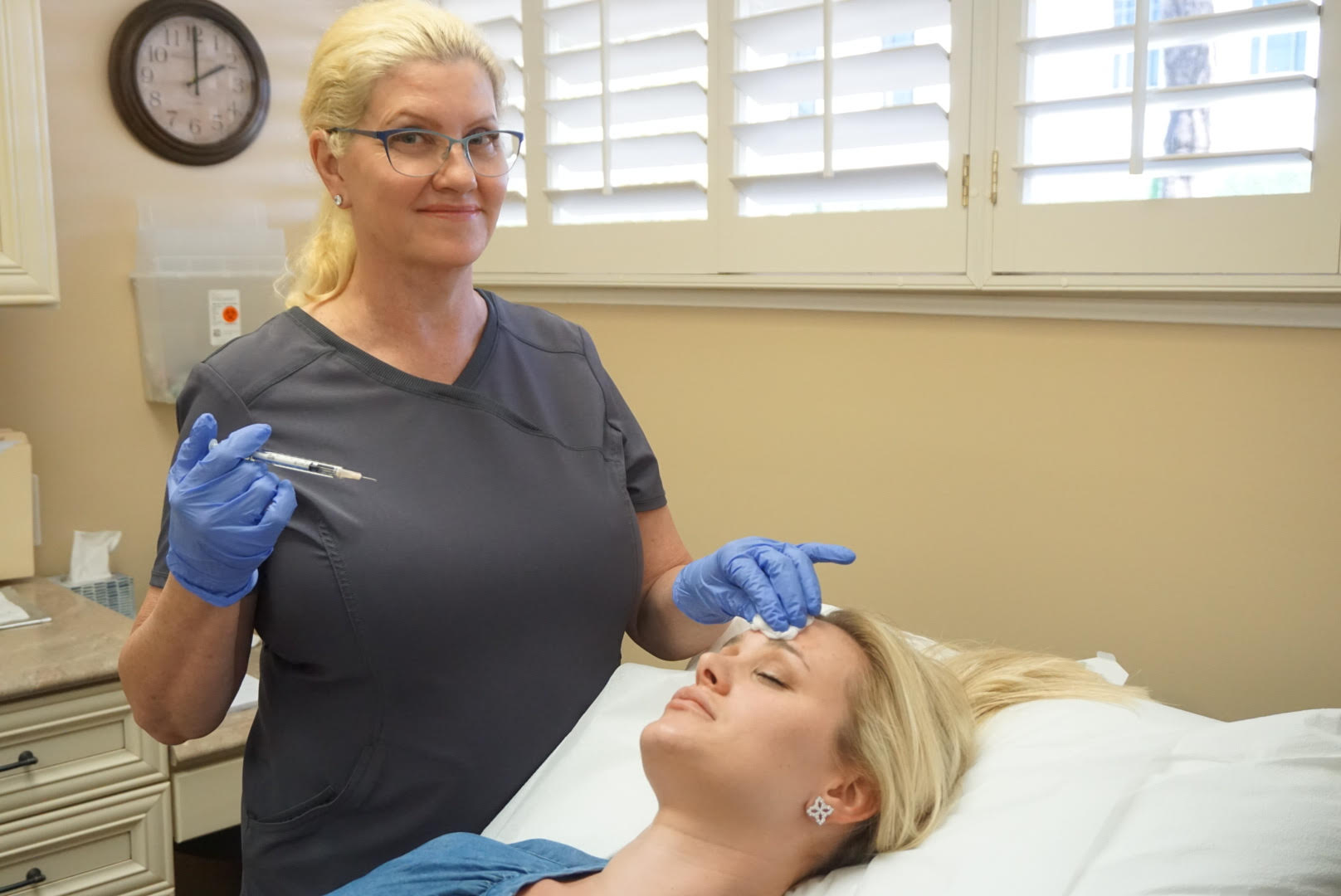 Your Orlando BOTOX Treatment Experts
Orlando's premier, award-winning cosmetic surgeon, Dr. Scott Rotatori is consistently recognized as one of the best doctors in his field. With decades of experience, Dr. Rotatori and his dedicated medical team use the most innovative Orlando BOTOX techniques to deliver the highest-quality results.
Meet Dr. Rotatori for a Consultation!