Achieve Plumper Lips Without Surgery
Achieving that full lip look you want is easy and nearly pain-free with Dr. Rotatori's non-surgical lip augmentation options. Injecting FDA-approved lip fillers like Juvederm or Restylane into areas around your lips helps you achieve your desired look. The hyaluronic acid (HA) in our lip fillers restore the volume almost instantly, leaving you with voluminous, fuller-looking lips.
Our bodies naturally produce hyaluronic acid. It provides natural support and moisture to the skin for a fuller, smoother appearance. The synthetic HA in these dermal fillers mimics that which already occurs in your body.
Get Fuller, Beautiful Lips with Surgical Lip Augmentation in Orlando
There are many benefits to choosing our lip fillers in Orlando, such as:
Outpatient procedure
Short procedure
Minimal downtime
Little to no pain
Results lasting 9-18 months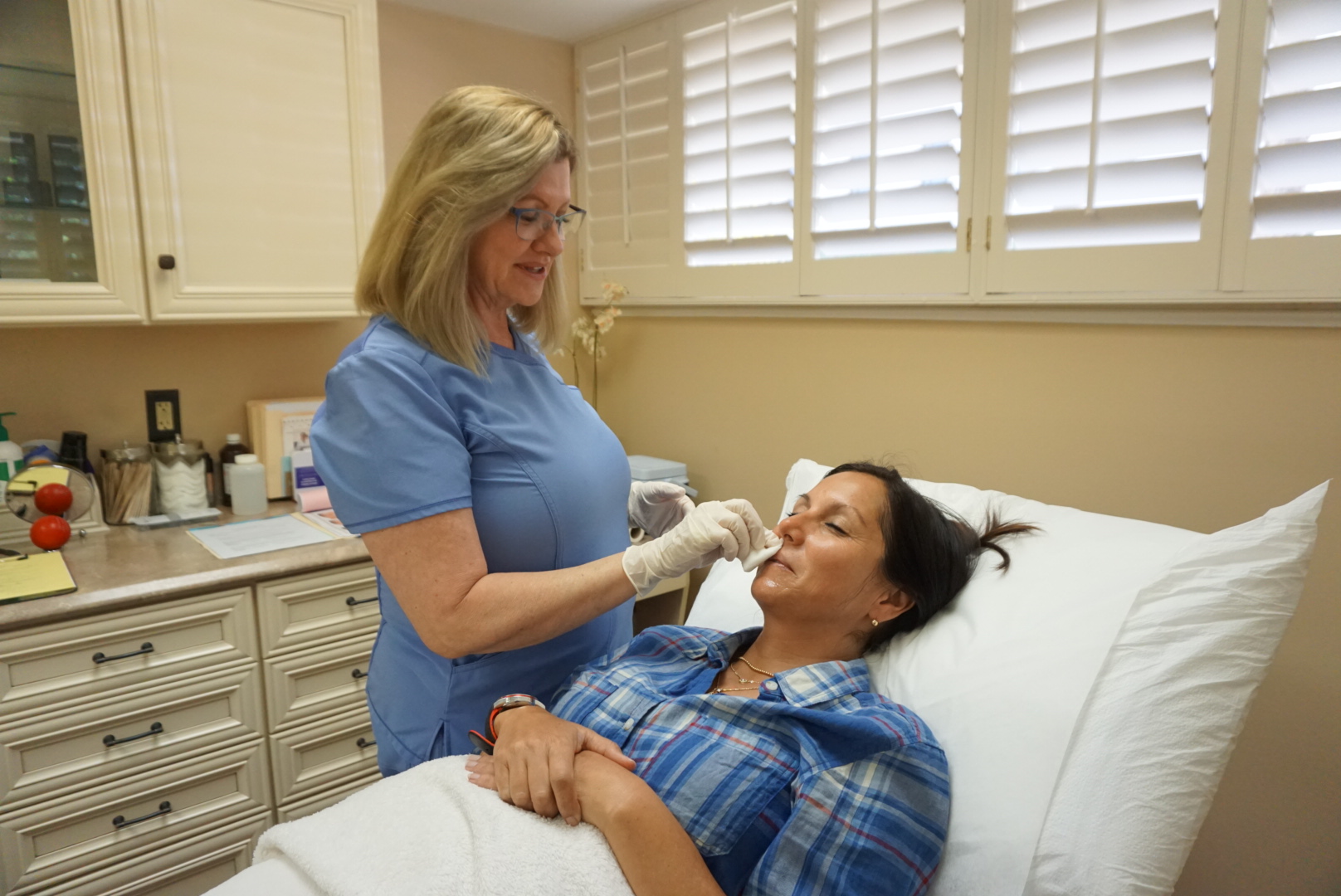 Why Choose Dr. Rotatori for Your Lip Augmentation?
When you are looking for the "best lip augmentation near me," in the Orlando area, look no further than Dr. Rotatori and his Physician's Assistant Kristin Occhiogrosso. As Orlando's award-winning, premier cosmetic surgeon, he has been recognized time and time again as one of the best doctors in his field. With our help, you can achieve the fuller lips look you've always wanted and feel your best.
Meet Dr. Rotatori for a Consultation!
Frequently Asked Questions
We apply a topical numbing cream to your lips 30 minutes before the procedure. We apply ice during your procedure. Most lip augmentation with fillers takes around 30 minutes to complete.

Depending on the person, non-surgical lip augmentation recovery time is between 48-72 hours.

How long the results of non-surgical lip augmentation lasts can vary. Some dermal fillers last longer than others, and surgical lip augmentation provides the longest lasting results. However, regular appointments can help you maintain the results of your non-surgical treatment.