What Body Lift Surgery in Orlando Involves
Body lift surgery is a comprehensive surgical procedure tailored to your specific goals. For your comfort, we perform every body lift surgery in Orlando under general anesthesia. Here's a closer look at what this cosmetic body surgery involves in general:
We usually treat the belly first by removing the excess skin from the belly button down to the pubic area, however, this depends on the patient.
We tighten the abdominal wall muscle.
We stretch the fat and skin above the belly button down to the pubic area and suture in place
We make a new opening to allow the belly button to be brought through in its original position.
We turn to the patient to the side. We then remove the excess skin and fat from the side to the mid back. This part of the operation reduces and lifts the outer thighs
Skin and fat are removed from the back. This reduces back rolls and lifts the buttocks.
We repeat the procedure on the other side of the body.
Recovery from Body Lift Surgery
The body lift can be one of the more uncomfortable plastic surgery procedures. As a result, it requires a longer, more time-consuming recovery. Here are some important details about the body lift recovery process:
We encourage you to keep moving and walking regularly within one to two days of body lift surgery.
It is also important to stay hydrated throughout recovery.
After the surgery, you will go home with drains. We will remove the drains in our office seven to 21 days later.
Light activity is generally comfortable in 10 to 20 days.
Sports and intense physical activity are not generally comfortable for about six weeks.
If you're looking for effective body contouring results with little or no downtime, CoolSculpting Elite may just be right for you! It's a noninvasive body contouring technique that permanently reduces pockets of fatty tissue in stubborn areas of your body. You'll be smiling at your reflection again in no time with CoolSculpting!
When to Consider a Body Lift Surgery
Many people pursue body lift surgery in Orlando following major weight loss. Body lift procedures focus on lifting, tightening and in some cases, removing skin. If necessary, a procedure may involve removing small amounts of fat.
A body lift surgery may solve the problem of excess or sagging skin caused by significant weight loss. Although skin is lax, it often cannot tighten back to its original taut state. However, with body lift surgery, you can achieve the smooth appearance you desire. It may also help reduce or remove dimpling on the skin.
Candidates for body lift surgery should be in generally good health. They should be adults with realistic goals and a good understanding of what these procedures can accomplish. They also know this surgery is not a replacement for diet and exercise. It should not be viewed as a replacement for natural weight loss methods.
Benefits of Body Lift Surgery
A body lift gives you total body improvement, slimming your entire silhouette:
Smoother, flatter abdomen
Tighter buttocks
Diminished thigh cellulite
Removed back rolls or excess back skin
Before and After
Abdominoplasty - Liposuction - Body Lift
43 year old abdominoplasty & liposuction.
Body Lift
48 year old male body lift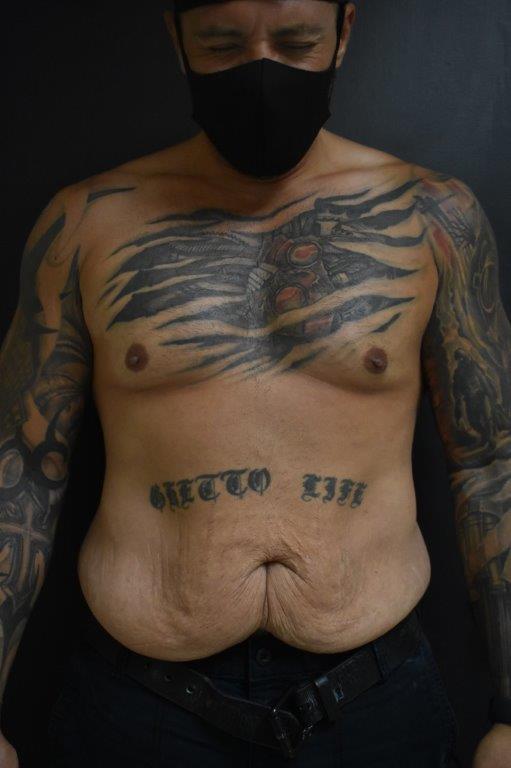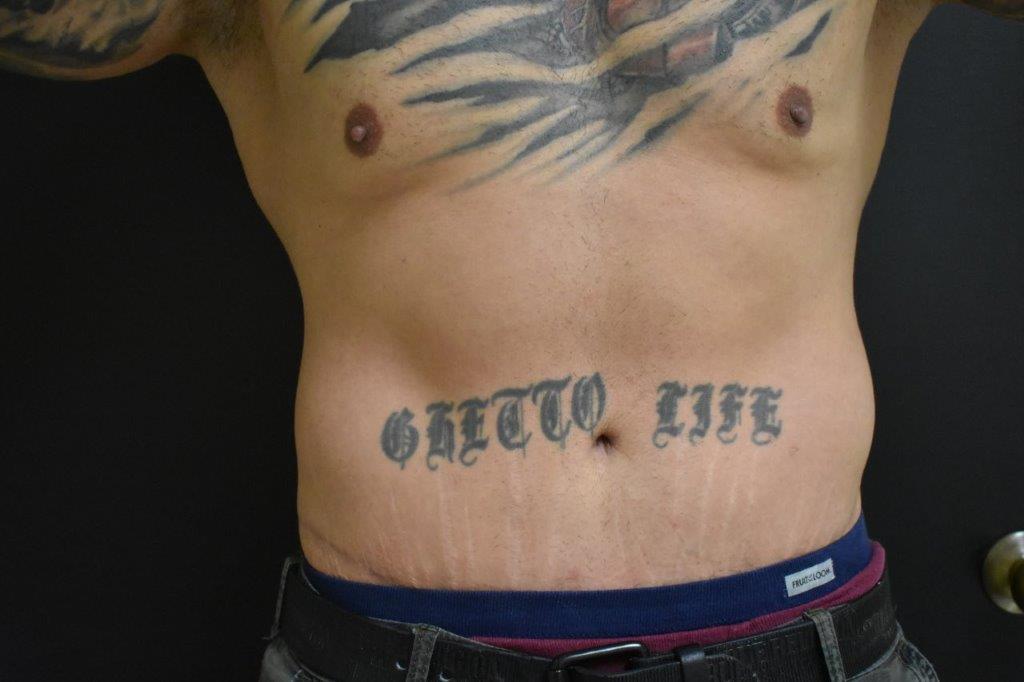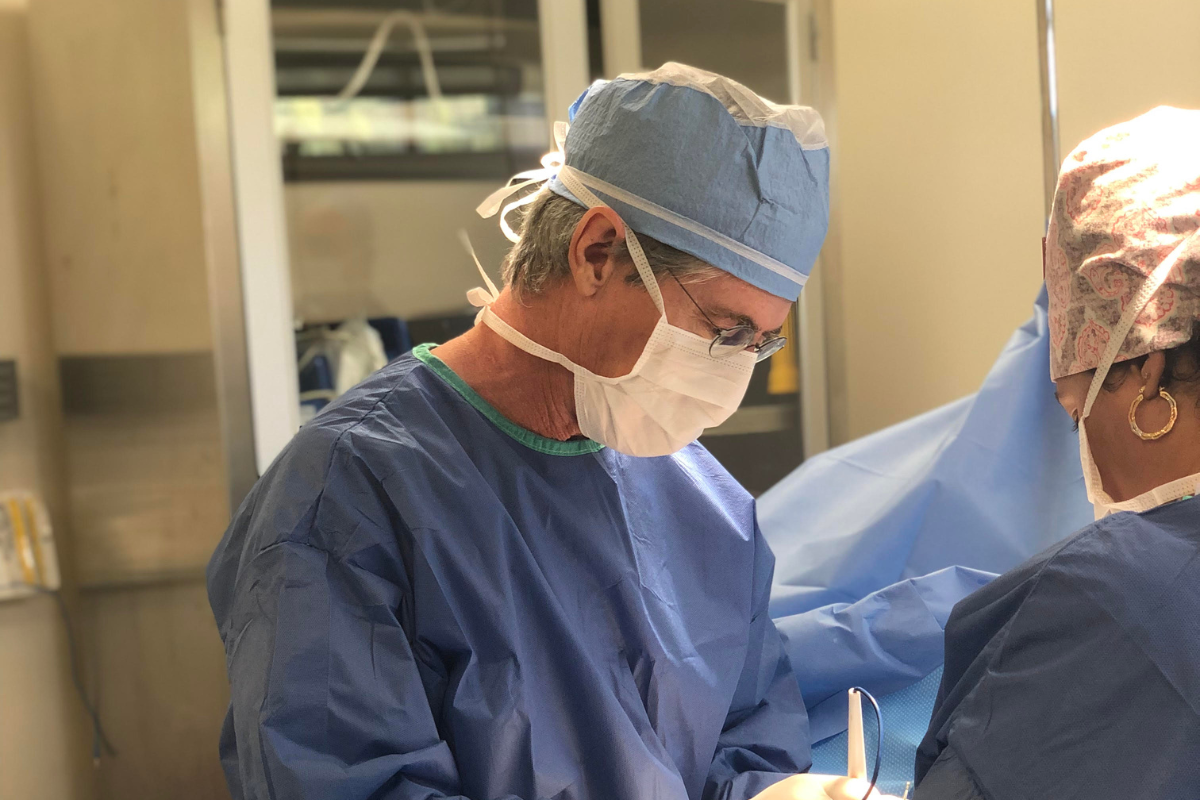 Choose Dr. Rotatori for Your Body Lift Surgery in Orlando
Choose Orlando's premier plastic surgeon for your body lift surgery. Dr. Scott Rotatori is a board certified plastic surgeon consistently recognized for his expertise. The Best Doctors in America® named him one of the best doctors in his field for several years running.
Dr. Rotatori has over 23 years of treating patients in Florida and making their aesthetic visions a reality. His approach focuses on honesty, integrity and frankness to develop a custom treatment plan that helps you best achieve your goals. See why patients continue to trust him with their cosmetic goals.
Meet Dr. Rotatori for a Consultation!
Frequently Asked Questions
Body lift surgery can be one of the most uncomfortable plastic surgery procedures and requires a rather time-consuming recovery. If you're seeking effective body contouring results with little or no downtime, find out if you're a good candidate for CoolSculpting.

The cost of body lift surgery in Orlando depends on the specifics of your procedure. The type of lift you select affects the cost of your surgery. For example, a fully body lift will cost more than just an arm lift or lower body lift.

Your first step to have any kind of body lift surgery is to schedule a consultation with Dr. Rotatori. During this visit, you will discuss your goals and health. He will work with you to determine if you're a candidate for treatment and create a custom surgery plan for you.