Rejuvenate Your Skin with Microneedling RF Near You
Dr. Rotatori provides microneedling RF in Orlando to tighten, tone and improve texture. VirtueRF's exclusive design features tiny gold-tipped needles that penetrate the dermis of your skin and deliver gentle RF energy. This promotes collagen and elastin production. These two fibers provide structure and support to skin.
VirtueRF microneedling can tighten skin to reduce the appearance of:
Acne Scarring
Enlarged Pores
Fine Lines
Skin Texture
Skin Tone
Wrinkles
VirtueRF is a diverse treatment platform. With features like tailored pulse settings, Dr. Rotatori and his team provide the best treatment right for your goals. Potential treatment areas include:
Décolleté
Face
Hands
Neck
…And More!
What to Expect After a Microneedling RF Treatment
VirtueRF is different from other microneedling treatments. There is no social downtime with this non-surgical treatment. This means you can get right back to your daily activities!
While you may see some redness, VirtueRF has an exclusive post-treatment regimen. Following your treatment with Dr. Rotatori and his expert, there is a special face mask. The mask delivers anti-inflammatory and moisturizing agents, antioxidants, and vitamins to soothe skin and reduce redness.
Ideal Candidates for Microneedling RF
Radiofrequency microneedling is good for people unhappy with the current appearance of their skin. It offers a non-surgical treatment option. We can use this treatment as a preventative or corrective approach. VirtueRF can treat concerns on light and dark skin tones. However, a consultation is the best way to determine if microneedling RF is the right treatment for you.
Benefits of Microneedling RF Treatment
No downtime
Non-surgical treatment
Promotes natural tissue productions
Achieves natural results
Diverse skin tightening treatment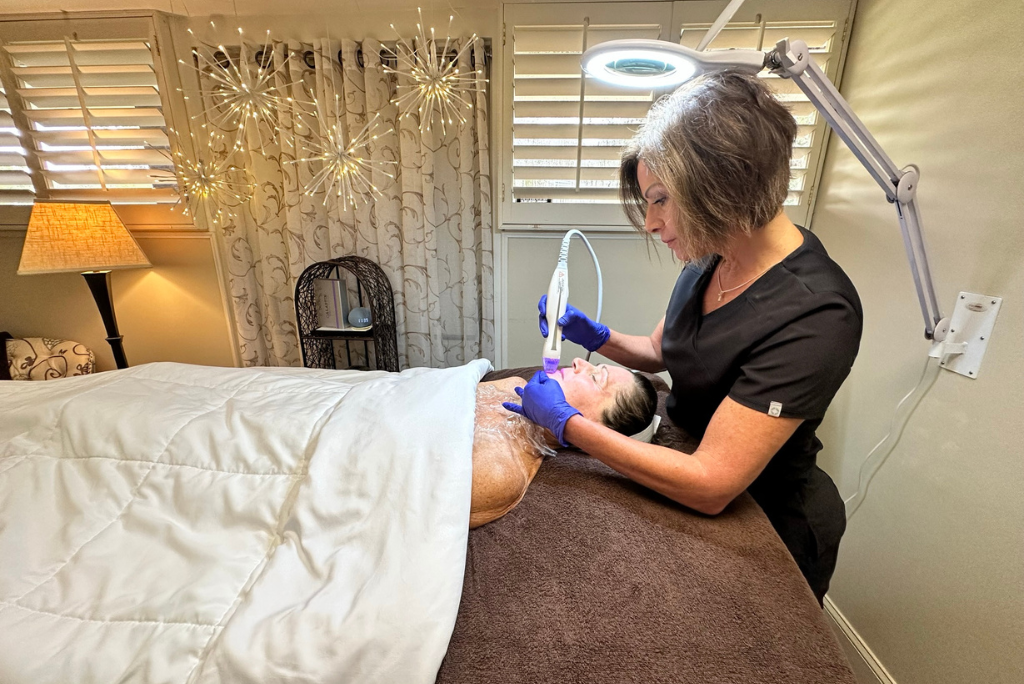 Finding Microneedling RF Near You
Dr. Rotatori is Orlando's premier choice for cosmetic surgery and treatments. You deserve the best treatment to help you look and feel your best. We provide a spa-like atmosphere for your comfort. Every member of our staff will treat you with respect.
Meet Dr. Rotatori for a Consultation!
Frequently Asked Questions
RF Microneedling and Microneedling are both powerful skin tightening treatments. However, RF Microneedling is more advanced and treats concerns at a deeper level than traditional Microneedling.

Results achieved with RF Microneedling vary for each person. However, results may last for up to 18 months. We recommend maintenance treatments to help you preserve results.

The design of this RF Microneedling treatment prevents creating tearing or trauma to the skin. This exclusive system reduces pain. However, we apply a numbing cream for your added comfort.