Facelift Orlando: Erase the Years for a Natural-Looking, Younger You
By removing excess fat, tightening the deeper fascial layer above the facial muscles and tightening/re-draping the skin, a facelift from Dr. Scott Rotatori achieves the healthy, younger, most attractive results that you deserve.
Getting a facelift is an important and very personal decision. Use the reviews and results on this page to see why Dr. Rotatori is sought after by people from all over Florida. An experienced, board-certified plastic surgeon, Dr. Rotatori has been recognized by his peers as a leader in his field. His customized facelift approach will enhance the unique beauty of your features while renewing their vibrancy and youth.
A facelift is the ultimate anti-aging procedure. Done correctly, people see you look great, but don't know exactly why. It really is like turning back the clock. The initial consultation is an important part of the process.
Every face is different, so it's important you talk through your objectives with Dr. Rotatori. Our customized approach to your specific facelift surgery will be highly individualized to retain your core facial features, which creates the less dramatic, but clearly noticeable results Dr. Rotatori achieves.
Understanding the Facelift Procedure
A facelift generally takes 3 to 6 hours under general anesthesia and involves elevating the skin and tightening some of the underlying muscle and tissue. Note that a facelift can be combined with other procedures such as a brow lift, eyelid lift, neck lift or rhinoplasty. During your consultation with Dr. Rotatori, you will be able to review all of your available options for facelift surgery.
What to Expect from Facelift Surgery Recovery
You will want to manage your schedule carefully for the time after your facelift surgery. After your facelift surgery, you will experience swelling and bruising for approximately 2 to 3 weeks. Your bandages will be removed a few days after surgery.
Stitches will be removed within 1 to 2 weeks. Normal activities such as work can be resumed in 2 to 3 weeks. You will have several follow-up appointments scheduled during the first two months after surgery to monitor your progress.
Are you A Good Candidate for a Facelift?
In general, you are a good candidate for a facelift if:
You Have Severe Wrinkles and Sagging Skin
You are Generally Healthy and Have No Serious Medical Conditions
You are Near Your Ideal Weight
You are a Nonsmoker
You Have Realistic Expectations and a Positive Outlook
To find out if a facelift is right for you, schedule a consultation with Dr. Rotatori.
Discover the Benefits of Facelift Orlando Surgery
Get ready for more compliments than you are used to receiving. Dr. Rotatori's facelift surgery reverses signs of aging that have been adding years to your look:
Lifts Sagging Skin, Muscles and Fat
Gives you Back a Youthful Face Shape
Redefines your Jaw Line
Eases Creases and Wrinkles
Before and After
Facelift - Blepharoplasty - Pearl Fractional Laser
57 year old facelift, blepharoplasty and pearl fractional laser.
Facelift - TCA Peel
73 year old facelift with a TCA peel to lower eyelids and lower neck.
Facelift - TCA Peel
73 year old facelift with a TCA peel to lower eyelids and lower neck.
Facelift - Blepharoplasty
67 year old facelift with bilateral upper blepharoplasty.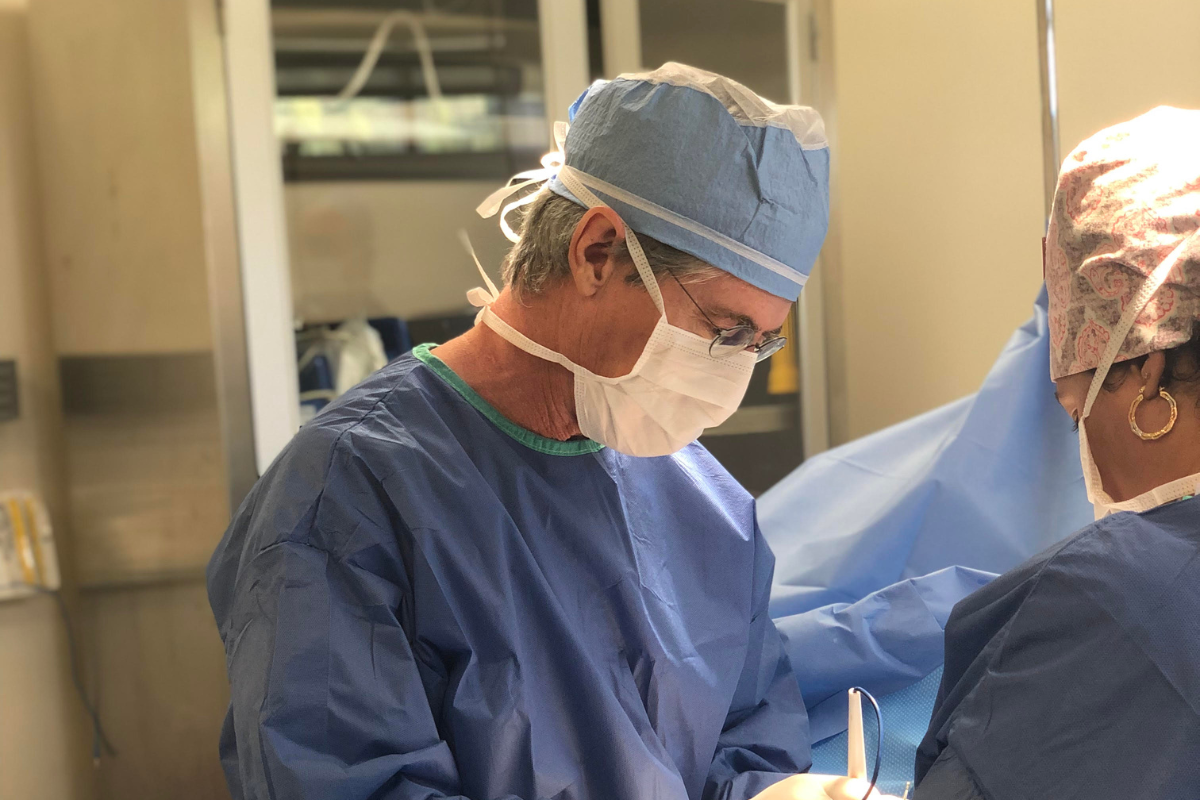 Choose Dr. Rotatori for Your Facelift Procedure
It's not uncommon for someone considering a facelift to speak with multiple cosmetic surgeons and we encourage you to do that. Dr. Rotatori will explain how he achieves what many consider a more natural look through his technique. Consistently recognized as one of Orlando's premier plastic surgeons and extremely sought after for facelifts, Dr. Rotatori offers decades of experience with facelifts and has achieved widespread recognition for his outstanding work.
Find out why patients just like you turn to Dr. Rotatori and his world-class team for facelift surgery to achieve the very best results. Schedule your consultation to find out if a facelift is right for you.
Meet Dr. Rotatori for a Consultation!
Frequently Asked Questions
Since a facelift is a highly individualized procedure, you should schedule a consultation with Dr. Rotatori to determine if you are a good candidate. He will discuss all of the available facelift options for you to consider to achieve your goals.

Although results vary from patient to patient, a facelift typically lasts anywhere from 7 to 10 years. However, there are many factors that can affect the longevity of your facelift such as your genes, skin quality and skincare maintenance, among others.

Similar to a traditional facelift because it reduces wrinkles and tightens loose skin, a mini facelift involves less scarring and recovery time. Dr. Rotatori has perfected the mini facelift technique, which he performs in the comfort of his office with local anesthesia.